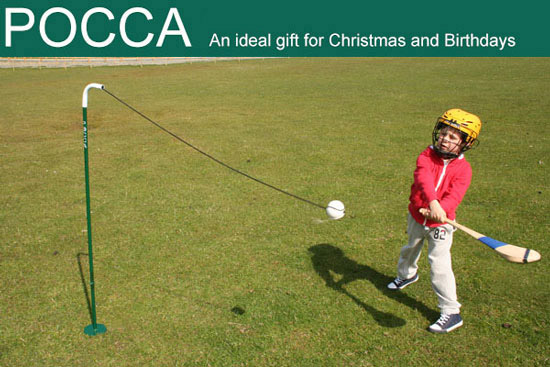 This product can only imrove fitness and may help to get our youngsters away from the screen and back to truly rewarding exercise in the open air.





The real beauty of POCCA is not only the simplicity of its design, but the fact that as the player becomes more proficient, the challenge from POCCA also increases.


Improves Development of:

Striking
Catching
Hand-to-Eye Co-ordination
One-handed striking
Doubling

Weaker side
Power
Control
Skill
Proper Grip

An ideal gift for Christmas and birthdays.


1.4 Metres high above ground